New Year's Eve Makes Liars of Us All!
I wrote a similar version of this several years ago for a fitness newsletter. It still seems appropriate 10 years later.
Have you noticed that New Year's Eve makes liars out of many normal, honest, upstanding citizens?
Close to the end of the year, you'll catch them say things like,
"This year will be different" or "I'm going to do better this year."
Perhaps I'm talking about you.
The clock strikes 12:00 am and for a brief moment you believe it will be different; this will be your year!
Maybe it's the champagne?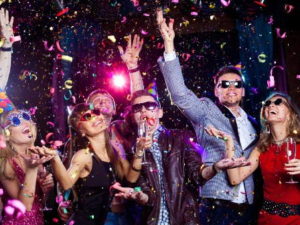 January 1st rolls around and you start thinking,
"I don't need to start right now."
Besides, you might have a hangover from the celebrating you did the night before. By January 2nd the New Year bells are silent, and now those big plans are starting to fade.
Reality sets in and you start saying things to yourself like,
"Those were silly thoughts. I can't do that." At this point, you begin making changes to your goals. Some you might scratch completely.
Others you modify to make them fall within your comfort zone. Next you experience procrastination. It's the first of the year, and you convince yourself you don't have to start right away. You'll get comfortable with the beginning of the year and get settled, and then you'll start on your goals.
Does all of this sound familiar?
Why do you think it will be different this year?
It's starting out just like the last one. And if you don't do something fast, you'll end up at the end of 2020 feeling just like you do right now.
In order for your life to change, you have to change.
The bigger the changes, the bigger the commitment, and the bigger the commitment the bigger the results!
There's no quick and magical way to get out of life what you want unless you have a plan to get it.
"Whatever the mind of man can conceive and believe, he will achieve."
Napoleon Hill
There is absolutely no thought or idea that you have that cannot come true.
We are born with the ability to think and create anything. From airplanes and space ships to electricity and automobiles, there isn't anything in our life that wasn't first created in someone's imagination first.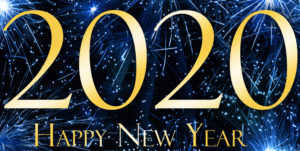 Starting today, make the effort to set, track and achieve the goals you have for this year and your life!
You're going to live out this year just like 2019, this time why not be, do and have more!
"When you develop yourself to the point where your belief in yourself is so strong that you know that you can accomplish anything you put your mind to, your future will be unlimited."
Brian Tracy
I have a brand new program launching in the next couple days. It's going to accelerate  your goal achievement in every aspect of your life!
Look out for Trinity's...
"PROJECT 2020 - The Year of the Unstoppable YOU!"
Stay tuned!
Start Strong, Finish Stronger!
Nathan
Comments
comments