A New Alternative to Sports Injury Prevention, Pain Free Training and Competition!
What if you could...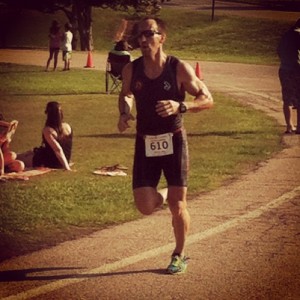 train and compete pain free?
increase energy and stamina on demand?
build self confidence?
develop laser focus and concentration?
recover from injuries faster?
calm nerves and reduces tension?
improve overall performance?
Professional and Olympic athletes have been using energy healing for many years. With the advances in mind body connection and the body's ability to heal itself, Pranic healing has become more and more popular in the attainment of healing the body and mind without the use of drugs and surgery.
15 years ago, chiropractic care and acupuncture where new modalities of healing and were thought, by conventional western medicine, as unacceptable forms of healing the body.
With breakthroughs in energy and the mind/body ability to heal itself, energy work is becoming more and more popular as a form of natural homeopathic healing.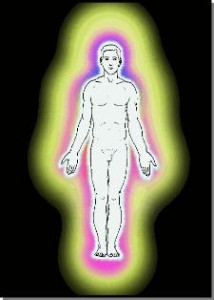 Pranic Healing® is a highly evolved and tested system of energy medicine developed by Grand Master Choa Kok Sui that utilizes prana to balance, harmonize and transform the body's energy processes. Prana is a Sanskrit word that means life-force.
This invisible bio-energy or vital energy keeps the body alive and maintains a state of good health. In acupuncture, the Chinese refer to this subtle energy as Chi. It is also called Ruach or the Breath of Life in Hebrew.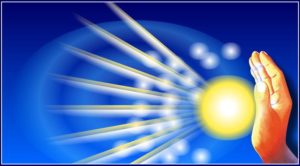 Pranic Healing® is a simple yet powerful & effective system of no-touch energy healing. It is based on the fundamental principles that the body is a self-repairing living entity that possesses the ability to heal itself and that the healing process is accelerated by increasing this life force that is readily available from the sun, air and ground to address physical & emotional imbalances. Master Choa Kok Sui says "Life Energy or prana is all around us. It is pervasive; we are in an ocean of Life Energy. Based on this principle, a healer can draw in Pranic Energy or Life Energy from the surroundings."
Pranic Healing® requires no drugs, gadgets, not even physical contact with the subject. Physical contact is not required because the practitioner is working on the bioplasmic or energy body and not directly on the physical body. This energy body, or aura, is the mold or blueprint that surrounds and interpenetrates the physical body. It is the energy body that absorbs life energy and distributes it throughout the physical body, to the muscles, organs, glands, etc. The reason Pranic Healing® works on the energy body is that physical ailments first appear as energetic disruptions in the aura before manifesting as problems in the physical body.
This pervasive energy that surrounds, interpenetrates and sustains the physical body, also affects our emotions, our ability to handle stress, relationships and even finances.
How can this help athletes?
Energy healing can assist with overall sports performance.


An athlete is only as good as his/her body is to adapting to the stresses of training and competition. Overtime training and competing can wear down the body's ability to recover quickly and efficiently. Even though athletes are at their peak of physical conditioning, injuries from overuse as well as poor rest cycles can cause injuries during regular training sessions and competitions. The body's ability to recover quickly is determined by rest, nutrition and it's own natural process of healing and repairing itself. With the help of energy healing the body heals faster, is able to come back to training stronger (than without energy healing) and recovery times are shortened.
Mentally tough athletes are those who can perform in stressful situations and overcome fear while competing at a higher level. Mental toughness can make or break an athletic career. Mentally, energy healing helps with releasing stress, anxiety and worry about training and performance issues by cleaning negative energy and replacing it with positive energy.
Here's a short video from my teachers, Master Hector Ramos and Sr. Instructor Deborah Quibell.

For more information on becoming a certified Pranic Healer and for details on my next level 1 Pranic Healing Course or if you need healing and energy work for business, athletic or personal success please email me at info@trinitybody.com
Many times we are the cause of our own misfortune. Too much information today from social media and the news brings out the worst in humanity. In order for our world to change and become more loving we must be the change we seek. Below is a mediation I use along with my clients and students to help with sharing more loving kindness with the world and ourselves. It's very easy to follow. Fill out the basic info below to receive instant access to this powerful meditation.