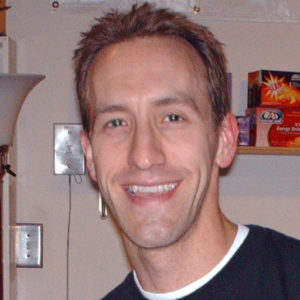 Nathan J. Nowak, President of Professional Training Systems, Inc. and owner of Trinity Fitness, is certified in personal training through Atlanta's School of Fitness and Nutrition. His journey into the fitness industry began when he started practicing martial arts at the age nine, which taught him the rigorous art of disciplined training and mental focusing.
In 2005, Nathan set his sights on opening "the best women's gym in Atlanta!" Coaching a successful nationally ranked women's Tae Kwon Do team since 1999, Nathan developed women's fitness and weight loss programs to achieve success for his athletes and further his success with personal training clients. Nathan leads the field when it comes to training and result oriented programs. Nathan has offered a "money back guarantee" to clients on his training programs since 1999.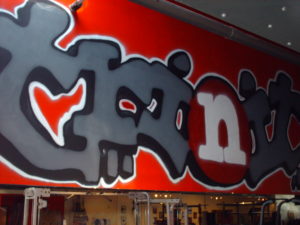 On August 18th 2005, Trinity Fitness was born. A 4,200 square foot facility, Trinity offers a variety of fitness programs, including personal training, kickboxing, boot camp, and self-defense classes. Trinity is an all inclusive gym with both cardio and weight-training options, in addition to weight loss and nutrition guidance.
In January 2009, Trinity expanded to 8,000 square feet. In addition to the fitness center, group exercise classes and personal training programs, Trinity now offers onsite massage therapy.
Trinity exemplifies Nowak's philosophy - "in order to change the body, you must start with the mind"- focusing on the mental aspects of each individual, as well as the physical, by empowering clients to achieve their personal best.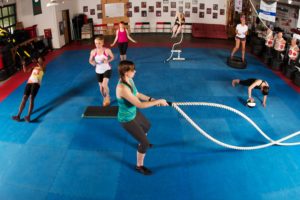 Nowak's tailored and individualized personal training programs attract a diverse clientele, from college-bound students and stay-at-home moms to corporate executives. Nowak's executive-level clients have included Jeff Dunn, former president of Coca-Cola; Catherine Silver, president of Baseball America; Fred Dilger, former interior designer for Elton John; Steve Simon, partner of The Fifth Group; and Ted Grauch, owner of Livewire.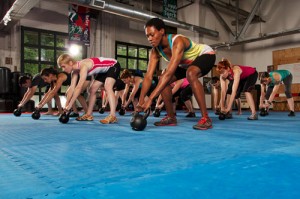 In addition to Trinity's in-house offerings, from 1999 to 2014 Nowak instructed kickboxing, body sculpting, conditioning and boot camp classes throughout the metro Atlanta area at corporate offices (The Home Depot, GA Power and The Coca-Cola Company), universities (Emory, Georgia State, and Kennesaw State Universities), hospitals (Piedmont Hospital), and community fitness centers (Cherokee Country Club). Nowak specializes in women's fitness and designs classes that focus on empowering women through fitness and a positive attitude. Nowak fosters an accepting, nurturing atmosphere where all participants, whatever their level of expertise, achieve a sense of accomplishment.
Nathan began coaching the predominately-female, P.T.S. Tae Kwon Do team in 1999. The team was named "Athletes of the Year" in 2001 by Atlanta's Sports and Fitness magazine and has not attended a tournament without medaling. From 1992 thru 2003, Nowak has won fifteen gold medals at state, regional and national Tae Kwon Do championships.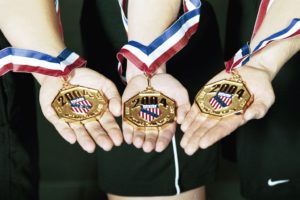 The 2010 women's team has an impressive record of victories at local, regional, national and international competitions including 15 Gold, 8 Silver and 5 Bronze medals. The team also won a combined 6 Gold, 2 Silver and a Bronze medal at AAU and USA Nationals.
In 2012 the qualified 5 athletes for the AAU National Championships. Each of the 5 members won Gold, bringing home 5 for 5 National Champions.


Learn more about Nathan's Body Response System exclusively at Trinity Fitness!