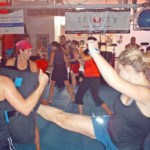 Are You Prepared? is a self-defense program developed by Trinity Fitness to provide women with the knowledge and power to defend themselves. Trinity's dynamic interactive seminar will instruct you on practical techniques that can prevent you from being a victim. The principles developed in this class are designed with women in mind. Are You Prepared? incorporates real-life scenarios with practical, step-by-step techniques that are easy to use and execute under pressure. Read more...
Download your copy of Trinity's Safety Report:
"21 Tips to Keeping Any Woman Safe!"
Trinity's Nutrition Break Through Seminar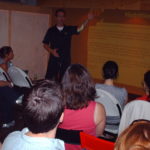 Are you stuck, frustrated and/or flat out disgusted with your lack of weight loss results? Well, everything you've learned about nutrition is keeping you from getting what you WANT! Before you TRY another weight loss or diet program... Find out why you're not losing weight.    Read more...
Trinity's 3 Week Nutrition Boot Camp
Coming soon as an online program!