Trick or Treat?
Halloween 2019 has past. How much candy did you score last night? I know, we're adults, but candy is candy, right?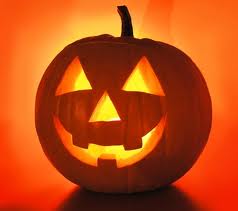 And if you have kids, you can sneak some of theirs too.
It's November 1st and we are moving fast into the holiday season, which means, more candy, more sweets and more holiday food all around!
So, I have a treat for you.
It's great because it's sweet, it tastes great and it's healthier for you!
Are you ready?
BLACK BEAN BROWNIES!
Don't knock it til you try em! Seriously!
Now, you can use any brownie mix, however, some mixes have more fat and sugar than others. Some even have hydrogenated oil, so read the ingredients before making your selection.
Here's the recipe it's really quite simple.
1 can black beans
1 egg white
(depending on the mix, add water in the place of the oil amount)
1 box of brownie mix
note - I've found several wheat free, gluten free brownie mixes that work great.
Preheat the oven to the temperature on the mix.
Take a 9" x 9" pan and lightly spray it with cooking spray or light oil
First, start by draining the black beans and rinsing them in water. After they're rinsed, mash them with a spoon until they make a paste. (it will start to look like refried beans)
Next add the egg white and water to the black bean paste, and mix well. Place the brownie mix into a bowl, and stir in the black bean mixture. Mix all the ingredients together until everything is well blended and the consistency of regular brownies.
Depending on the mix, you may need to add a little extra water, but be careful not to add too much. You don't want runny brownie mix. That's not good.
Pour the mixed brownies into the pan and stick them in the oven.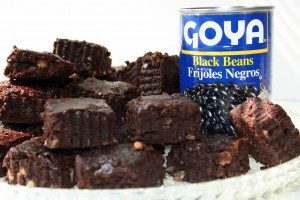 Now, look at the time on the box. If it says the brownies should be in for 30 minutes, take them out about 10 minutes early. Stick a tooth pick in the center. (I usually use a butter knife) If there's a little mix that comes out with the tooth pick or knife that's okay.
The thing with black bean brownies is you don't want to cook them too long. They can get dried out.
Pull them out early and they'll be as moist as regular brownies!
Let them cool and serve.
For an extra treat, try adding semi-sweet chocolate chips or your favorite nut, but be conservative with your portion.
Enjoy!
Start Strong, Finish Stronger!
Nathan
P.S. Check out my free Special Holiday report, How to Gain 10 to 15 Pounds faster than You did Last Year!
Comments
comments