What I've learned and my takeaways from watching the 2018 Winter Olympics.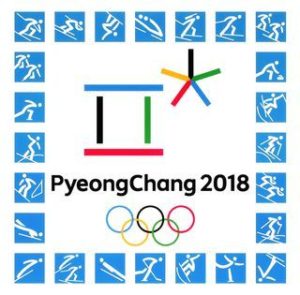 For those who know me well, know that I'm not into watching a lot of sports throughout the year. However, the Olympics is one event I do like to watch every four years.
It probably has something to do with my opportunity to make it to the 2004 USA Team Trials Qualifier. If you aren't familiar with my the story and outcome, during my second fight, I tore my ACL and meniscus ending my run to make the '04 team.
Here are a few of my takeaways from watching the 2018 Winter Olympics.
First up, 9 out of 10 Olympic athlete's drink milk commercial. Yes, perhaps athletes still drink milk but not as many as you are led to believe. Milk (dairy milk) is a hard protein.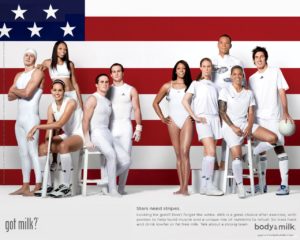 This means it is not easily digestible to the body. It takes twice as long to digest and can sometime leave you, me and yes, athletes to feel slow, tired and sluggish.
In addition to the slow digestion add in dairy allergies and sensitivities and if you keep using dairy, you'll never see the top of an Olympic podium. My suggestion, use it in moderation, if at all.
As a matter of fact, from my earlier career as an athlete I had the great experience of one of my teammates drinking milk before our training practices. He threw up every where.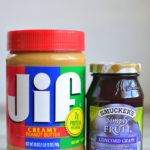 While I'm on the subject of athlete's and nutrition. Let's talk about to more sponsors of the US Team. Jiff and Smucker's. Everyone loves a good peanut butter and jelly sandwich.  Unless you're allergic to peanuts. These two sponsors are two of the worst brands as far as peanut butter and jelly are concerned.
You can't have the Olympics without "Winning and Losing." With any athletic event there has to be winners and losers. There are lessons to be learned from both. Winners see the hard work and dedication paying off.
Perhaps even the struggles and set backs from years of loses, injuries and other unforeseen events. The losers also learn valuable lessons. The loss is something to learn from.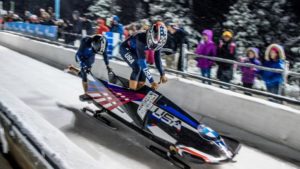 It certainly doesn't define you or your career unless you let it.
Looking back over strategies and mental lapses in focus could be the difference in the win or lose.
Some say you learn more from losing than winning, but I believe the lesson learned is different. And for those who say it doesn't matter if you win or lose it's how you play the game, well, I'm guessing you never really put it all on the line and won anything meaningful.
We also see those athletes who can not handle the Nerves, Failing Short of their full potential and maybe a medal and those who dig deep, step up and Overcome the nervousness to excel and become an Olympic champion. If you want any chance of winning in the Olympics you must have Endurance and Stamina. I was watching the Men's and Women's Biathlon and Alpine Skiing events.
Man oh man does that take a lot of both. It takes a mental toughness that most people will never learn to acquire.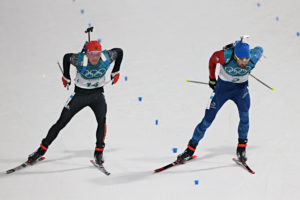 You can see the pain on their faces. When they get to the finish line they collapse from exhaustion. That is serious endurance and stamina!
Overcoming Set Backs is always a great story during the Olympics. Everyone experiences them, but it's the champions that overcome them and move forward.
Whether a physical set back from an injury or mental set backs from an untimely losing streak, champions develop mental strategies to help cope and move past set backs.
Everyone needs a coach, especially top performers! If you've been watching any part of the Olympics, you've seen coaches. They are everywhere. Why? Because all top performers have one.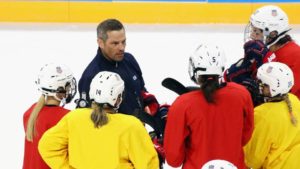 Yes, no great athlete does it alone. Coaches bring knowledge and experience that athletes may never get on their own.
It's about winning.
In order to do that, having a good coach can shorten the learning curve on some aspects of the sport in order to see greater improvements faster.
Play to WIN, never play not to lose! One of my coaches said this over and over again. If you watched the gold medal match in women's hockey, you may recall one of the commentators (a former women's team USA member) using that same phrase.
The rivalry between the USA and Canada in women's hockey is huge. Losing to the other side is really painful. It's interesting to see the differences between this win/lose scenario and others during the Olympics. Many athletes, most athletes were content with silver.
No it's not gold, but there wasn't the pain of defeat in those faces as compared to those of team USA four years ago and that same expression last night from Canada.
Playing to win is one of the most important lessons to achieving everything you want out of your life goals. Go after them as if silver would be the worst feeling in the world. Having that play to win attitude will get you much farther, even through set backs, than playing not to lose.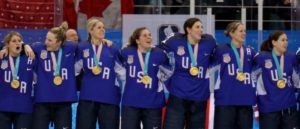 *side note- Did you watch the women's hockey final? In my opinion Canada came out with a little too much attitude. That reflected on the power plays and penalties they gave up. Team USA never let it bother them. They played their game.
One of the displays of anger with the Canadian lose came during the medal presentation. One of the Canadian players took off her silver medal as soon as it was placed around her neck. I can understand the frustration with coming up short, but to make that gesture on the big stage was uncalled for. Remember, it was a silver medal at the Olympics and there should be a little graciousness in winning and losing. (At least until the cameras are off, ha ha ha)
And finally, Champions never listen to commentators or critics. Athlete's, well, champion athlete's learn to control inner self-talk. The key word there is "inner." They can't afford to listen to what other people say. Especially those who in the grand scheme of things, don't really matter.
Belief in yourself, your abilities and your goal and dream of being a champion must be the first thing you think of when you wake up, a consistent thought in the background throughout your day and the last thing you're thinking about when you fall asleep at night.
And remember, "Those that can't do, criticize those who can."
Great takeaways from this years winter Olympics. I know, most of us are not at that level of competition, but that certainly doesn't mean in any way that we can't use what they do to achieve peak performance and results in our lives.
Every day we have a choice to live in mediocrity or take a chance, lay it all out there for the world to see and excel at what we do.
Make every moment count!
Until next time,
Start Strong, Finish Stronger!
Nathan
Comments
comments