It's Not as Bad as It Seems! 
It's pretty difficult these days to keep focused on the things that matter when we are bombarded with negativity from the news, advertisements, social media, our co-workers and anything else fighting for our attention.
I want you to stop and think about everything you have grabbing for your attention. What are you fixated on?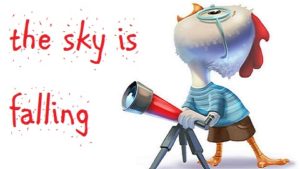 Is it the news pushing the "society as we know it coming to an end propaganda?"
Is it the negativity in the political arena?
How about the daily negativity ranting on social media?
Are you focused on crime rates out of control?
Is it your favorite sports team not winning the super bowl?
Or whatever the problem maybe, it's not as bad as it seems.
It's hard to believe that when we read and hear stories daily of people jumping up in arms, throwing punches and pointing out all the problems with the world today.
All of this can start to weigh on you (and me) as we try to stay focused on what's really important in our lives. Staying positive in such an environment can be a challenge.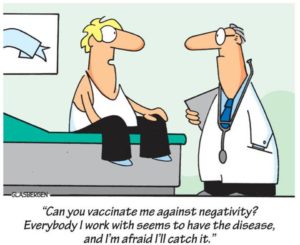 Remember, that in the end, it doesn't really matter. Most of the noise out there is folks mad at the world, for whatever reason. It's always been this way. Nothing has changed. Today, it's just easier to have a voice with social media and instant access to 24/7 news.
My suggestion if you have dreams and goals you are working on and want to complete, but get caught up in the drama of the day is turn it OFF! Yep, all of it. I had to and it's made a world of difference.
I've never watched much news. It's always spinning stories towards the negative. Lately, it's about getting something out there. It's not even journalism anymore. It's more or less tabloid television. Turn it OFF!
I once told this to a group I was speaking to in terms of focus. I was talking about the amount of time during the day to focus on certain goals and tasks. If they focused on the wrong things they'd never accomplish their goals. One of the participants said, "You wont know if something bad really does happen." My response was, "Yes, I will. There are still plenty of people out there glued to the media. Someone will want to be the first to tell me."
Next is social media. I'm rarely on it anymore. My home feed has become a place I dread. Once a place to catch up with old friends and folks I haven't seen for awhile has now become constant rants of politics, certain groups of people, the environment, etc. I don't like negativity and I don't like drama. SO, I don't use it very much anymore.
Now, the reason for this post today is to help you break free of the bondage of negativity we are surrounded with and know that it's not as bad as it seems.
The world we live in today is a great and wonderful place. There's no time in history filled with more opportunity and abundance. What we focus on expands. Focus on the positive and see the good in everyone until they show you otherwise.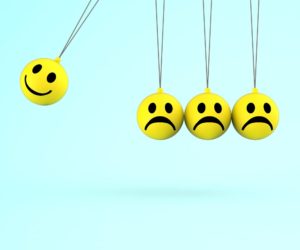 If you're like me and have chosen a life of helping and serving others, then you must focus on the good, focus on the positive and focus on the greatness in everyone and every opportunity out there for you to take advantage of.
We can be the instrument of changing the focus of negativity to positivity simply by not buying into the hype and refusing to talk in negative language about anyone and anything.
Stay Focused, Stay Positive My Friends and Let's Change Our World Together!
Nathan
Comments
comments