The warmer weather makes it a great time to take your exercise routines outside and enjoy the outdoors.
Unfortunately, spring and summertime are prime seasons for attackers and rapists.
Why?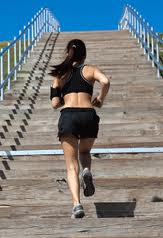 As the temperatures rise, we spend more time outside, and we shed the bulky jeans and sweaters for tight running shorts and tops.
The first tip to staying safe is where and when you run.
If you run early in the morning or late at night, find a running partner.  If that's not an option, a dog is a great deterrent. If you still decide to go it alone, be aware of your surroundings at all times and leave the head phones at home.
Second, be careful using head phones.
A lot of runners and walkers wear head phones because listening to music passes the time and keeps runners motivated. When the music is blaring in your ears, however, you can't hear the person next to you, let alone an attacker on your heels. Rather than putting both ear pieces in, leave one out so you can hear everything around you, including cars and other traffic hazards.
The next tip is to have a partner.
A running or biking partner can help on those days when you feel little motivation.  They provide support and often make the activity much more enjoyable.  Most importantly, a partner can keep you safer on trails where there aren't too many people around.
Keep in mind attackers want easy targets.  While it's true that desperation can cause an attacker to approach a group, this seldom happens.  You have a greater chance of being avoided if there is someone with you.
Also, always carry a cell phone.
What would we do without cell phones?  Don't talk on your cell phone unless it's an emergency!  Cell phones are equipped with a form of GPS, and they can give the police and other emergency personnel your exact location.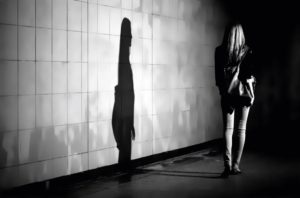 The final tip for this newsletter is even when you're heading back to your car, don't put your guard down until you're in your car, with your doors locked and driving away safely. Make sure you're aware of everyone and everything around your vehicle.
*These are excerpts from week 3 of Trinity's self-defense course, Are You Prepared?
All of these tips are for avoiding potentially dangerous situations before they happen. However, what do you do if you are approached and the only option is to fight back? We cover all physical aspects of self-defense in Trinity's 5 week course, Are You Prepared? If you're interested in taking the course, please check out Are You Prepared? self defense course for more information.
Comments
comments