'Tis the Season to be Jolly...

without Ending Up Looking Like Santa Claus!
Oh the holiday season is here! The best time of year for celebrating with family and friends.
All of those family dinners, parties and nights out drinking can catch up to you fast if you don't watch out.
Even Santa Claus needs time off to recover from all the cookies he eats in one night.
If you've been on track with your fitness and nutrition goals for the last 10 months, now is not the time to blow it because you weren't prepared for the whirlwind of food and drink heading your way.
With a little help and a guide to get you through it all, you'll be able to enjoy every second of the holidays without going over board and regretting the 10 to 15 pounds you get in addition to the gifts under the tree.
Trinity's "Ultimate Holiday Survival Guide" will help you manage time for workouts, show you simple and easy to use strategies for watching overeating and extra calories and avoid dangerous situations that can happen while you're out shopping or traveling during the holiday season.
The Ultimate Holiday Survival Guide includes...
* Fitness Strategies to keep your fitness routine on track.
* 5 Easy to do anywhere workouts!
* Two smart phone apps that can make your life less stressful
* Nutrition Strategies to avoid over eating and drinking
* A healthier alternative to traditional Egg Nog
* Safety Strategies for shopping and traveling
....and much more!
2 Special Bonus Reports:
- A Healthy Food that Can Make You Fat! Well, at least once a year!
- How to Survive a Holiday Party without going Overboard!
Just Added!
 *** 10 Drinks Loaded with More Than Just Alcohol!***
 and for those serious about weight gain during the holidays. I have a fool proof plan to pack on the fat quick!
- "How to Gain 10 to 15 Pounds Faster than You did Last Year!"
$86 in LIMITED QUANTITY BONUSES
for those who order a copy
NOW!
* Full Body Workout ($19 value)
* Medicine Ball Workout ($19 value)
* Body Weight Exercise ($19 value)
* Trinity's Stretching Cheat Sheet ($29 value)
PLUS!!! 30 Day FREE trial of my Bronze Level Membership Program!
this program includes fitness, nutrition and empowerment programs exclusively for monthly members.
Trinity Fitness
Ultimate Holiday Survival Guide!

LIMITED TIME OFFER...
Order your copy Today!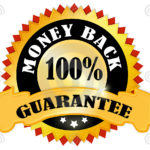 As with all my products, I want you to be completely satisfied with your purchase. If you don't feel that I've delivered the goods, I'll refund you your payment.